ToolMax's product page Growth Hacking: over 10% revenue growth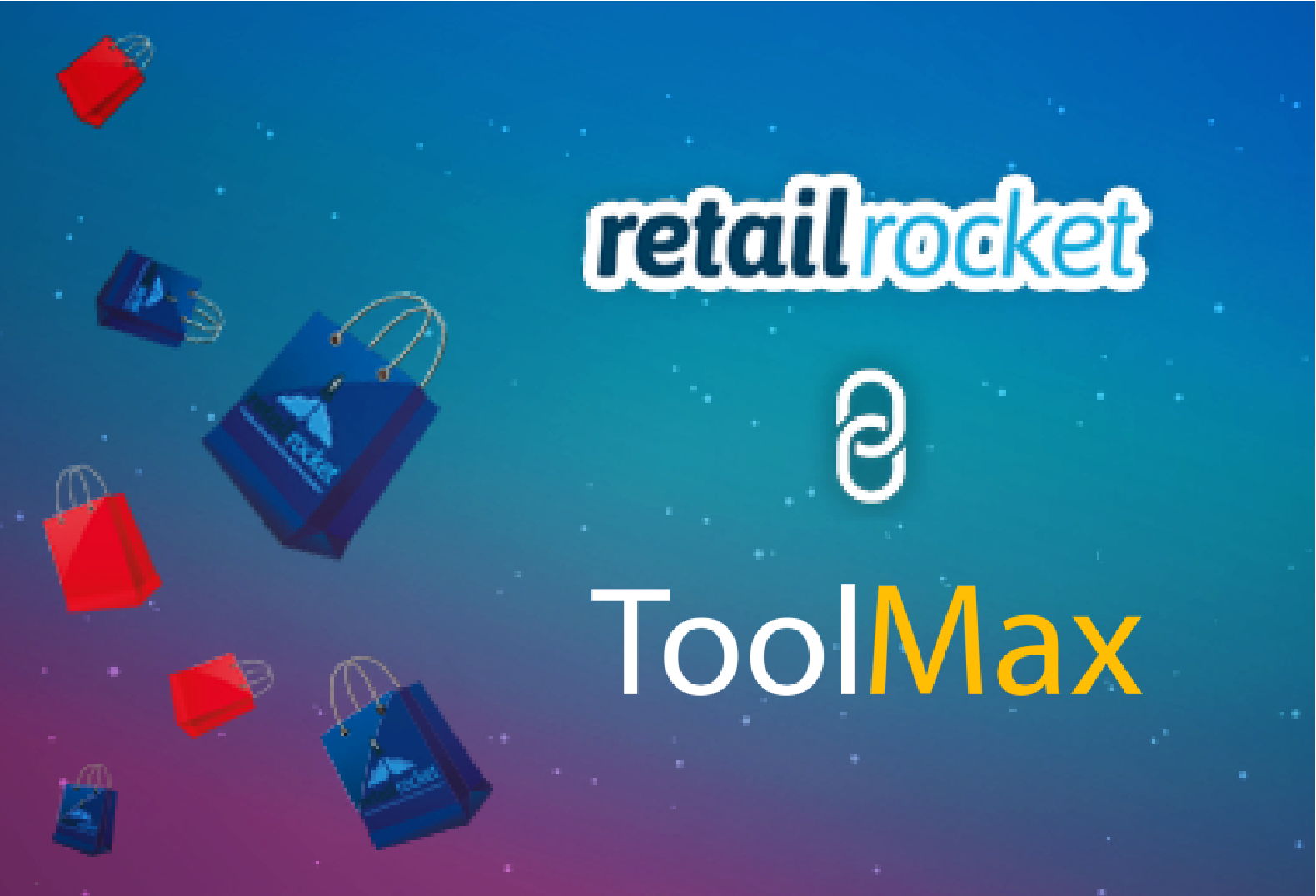 In an earlier case study we showed how Retail Rocket helped ToolMax, an online retailer of power tools and accessories, to increase their conversion and revenue. They personalized the customers' shopping experience by adding real-time recommendations to the homepage, category page, product page, cart page and internal search results page. This increased the conversion rate by 13.75%.
However, the Retail Rocket Growth Hacking team did not stop there. They knew that much more could be achieved in maximizing sales by customizing the recommendations page by page. In this study, we are going to look at how they researched different algorithms on the product page to find out which ones would best help ToolMax to realize their full power.
Growth hacking personalization scenarios on the product page
Retail Rocket offers more than 20 unique personalization scenarios for every step in the customer journey. Each of these can have a different effect on the online shop's key performance indicators. Tweaking the implementation of these mechanisms can make an important difference to the results, and Retail Rocket's Growth Hacking team are world-leaders in that process.

To find out which scenario was the most effective for Toolmax's product page, Retail Rocket analyzed four algorithms, using an A/B test. The website visitors were shown similar products, accessories or both similar products and accessories in different orders.  

The efficiency analysis was conducted by randomly splitting the visitors into five groups:

1. The first group was shown similar products based on product properties (price, brand, category, text description, etc.) and other customers' behavior (what they also viewed, what they ultimately ended up buying, etc.).
2. The second group was shown accessories related to the product that they are currently viewing
3. The third group was shown similar products on top and accessories below
4. The fourth group was shown accessories on top and similar products below
5. The fifth group was the control group; no recommendations were displayed.

Recommending 'Accessories' generates the highest sales
The A/B test showed the following results:
| | | | |
| --- | --- | --- | --- |
| | Conversion rate | Average order value | Revenue |
| Accessories vs control group |       +7.3% | +3.3% | +10.7% |
The 'Accessories' recommendations generated the highest conversion for ToolMax. The conversion increased by 7.3%, with a statistical significance of 90%.
Online shop visitors who are shown accessories for the selected product are more likely to add extra products to their cart, a helpful way to increase instances of cross-selling. That is why it is no surprise that within group 2 'Accessories' the average order value grew by 3.3%. Together with the conversion increase, this boosted ToolMax's revenue by 10.7%.
Conclusion
All online shops can benefit from growth hacking, but all in slightly different ways. Knowing which mechanisms to use and where to use them takes research, planning and technology. Retail Rocket's Growth Hacking team have the experience, and the means to do this successfully and to help online stores like ToolMax to achieve their potential.
Questions?
Do you have any questions about this case? Please contact us.