Personalized Product Recommendations at Butik.ru: 27.1% sales growth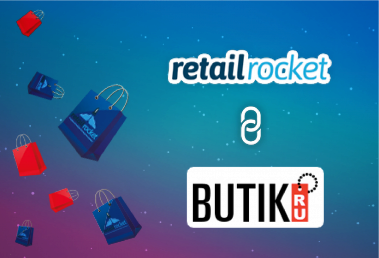 The fashion, footwear and accessories segment is one of the leading sectors in e-commerce. As a matter of fact, it is the largest segment in terms of number of customers and has achieved double digits annual growth. Butik.ru, large omni-channel retailer (more than 1 million unique visitors per month based on SimilarWeb data!) from this sector, recently performed the efficiency analysis of Retail Rocket website personalization technologies.
Efficiency Analysis Process Description
The website personalization system efficiency analysis was performed using the A/B testing approach: all visitors of Butik.ru were randomly split into two segments in real time. The first visitor segment was shown Retail Rocket's real-time personalized product recommendations and the second visitor segment was shown the internal online store's recommendations.
The goal of the experiment was to identify the statistically significant difference in the conversion rate between the visitor segments.
Retail Rocket has 20+ personalization scenarios for each step of the customer journey, during the test project Butik.ru was using the following scenario's:
Home page:
Most popular products
New arrivals that user is most likely to be interested in
Real-time personalized recommendations based on browsing & purchase history
Category Page:
Most popular products in category
Product details page personalization:
Related products («other customers also bought», «you may also like»)
Similar products («customers who viewed this also viewed», «customers who viewed this ultimately bought»)
The most popular products from the same category.
Cart page personalization:
Related products («other customers also bought», «you may also like»)
Internal search results page personalization:
Search-based recommendations
404 error page personalization:
Search-based recommendations
Most popular products
Personal recommendations
Examples on the site: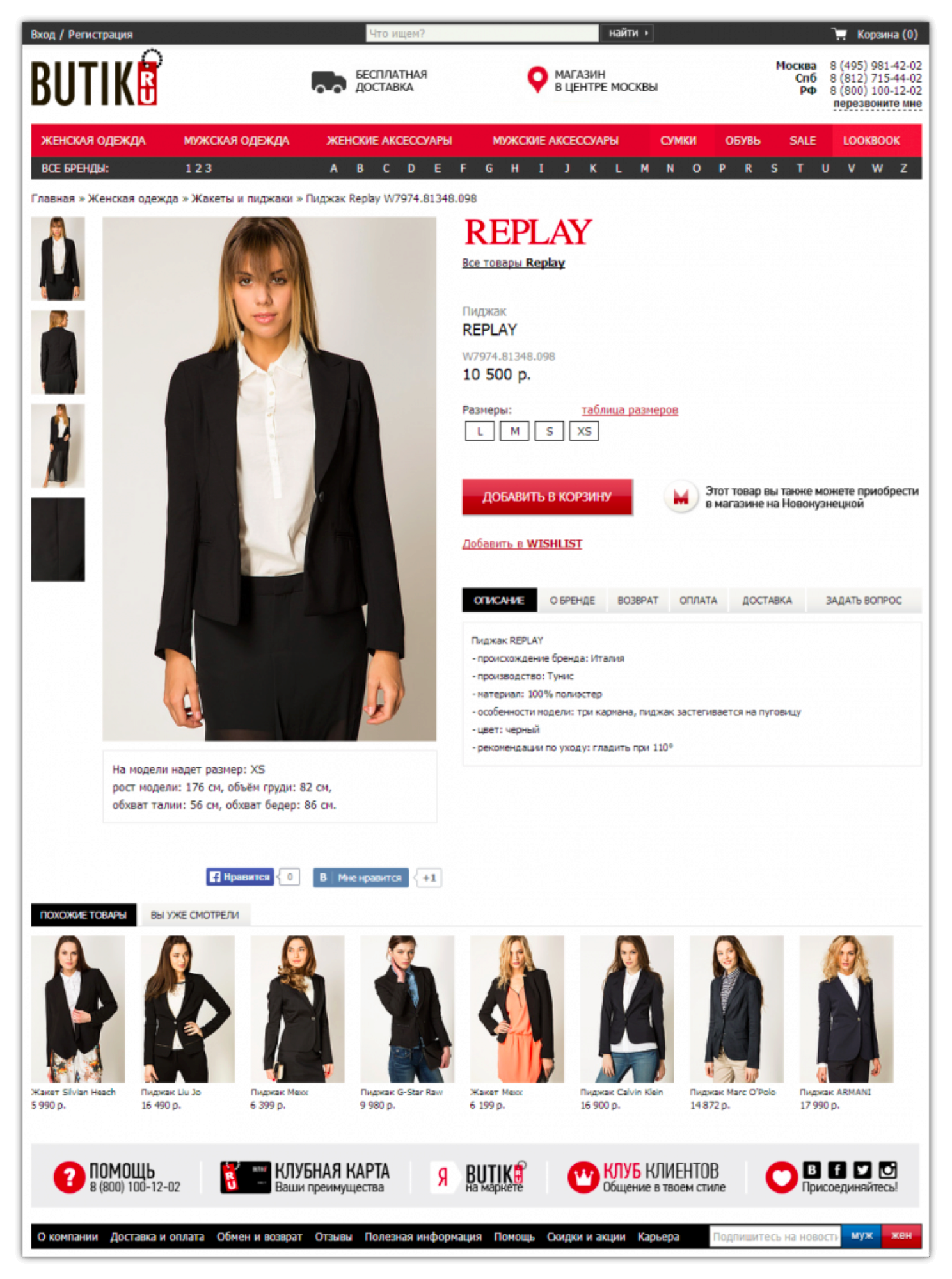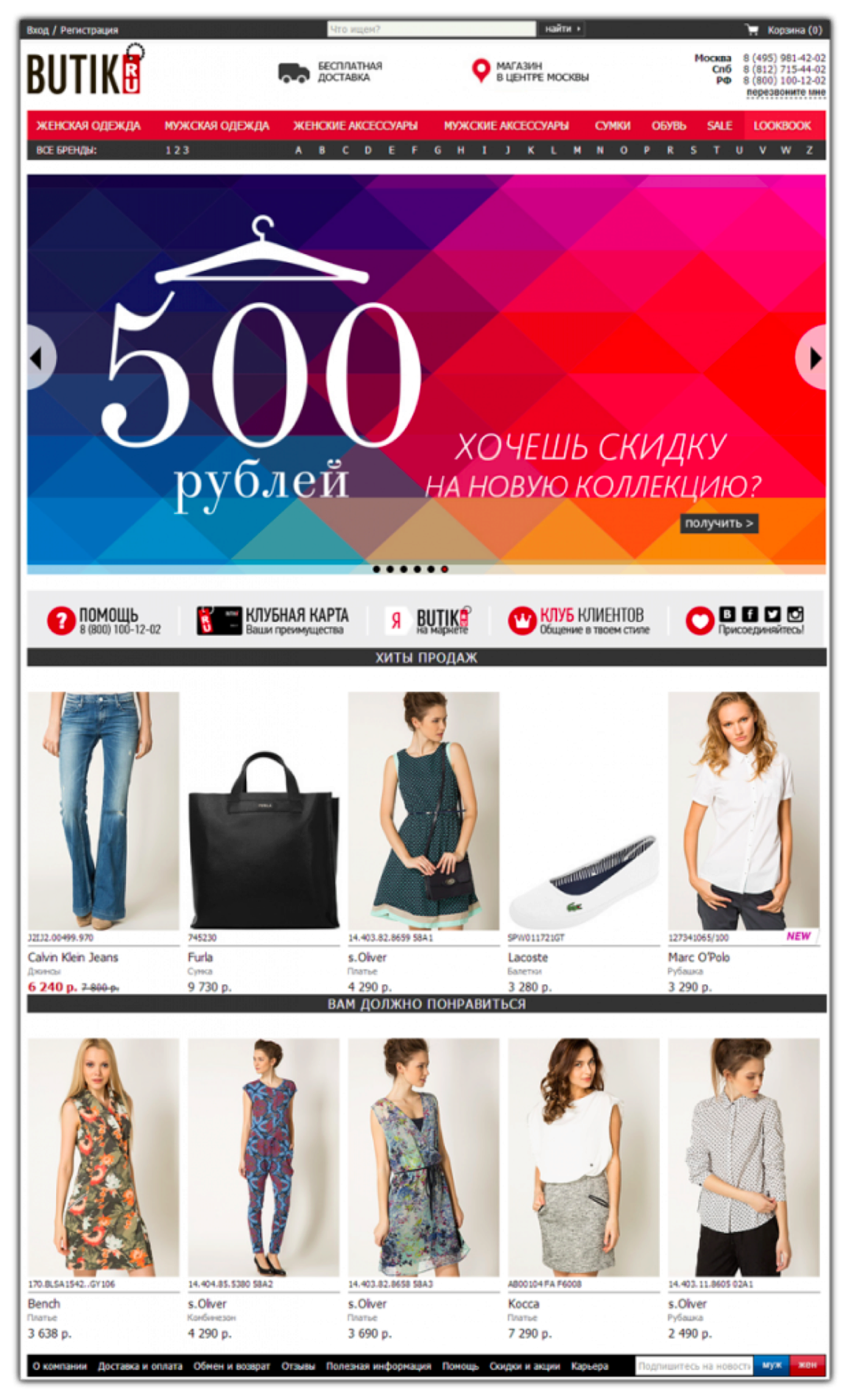 Test results
The A/B test showed the following results:
| | | | |
| --- | --- | --- | --- |
| | Conversion Rate | Average order Value | Average revenue per visit |
| Results of implementation Retail Rocket | +20,5% | +5,1% | +27,1% |
Throughout the testing period with Retail Rocket, Butik.ru experienced a dramatic increase in all key performance indicators, resulting in 27.1% revenue growth. The increase in conversion, besides increasing current revenues, brought additional first-time customers to the online store who would potentially make further purchases.
---
Comments from Butik.ru
Olga Artamonova, Deputy Director of Marketing Butik.ru: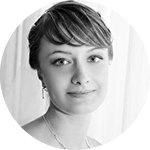 During the trial, Retail Rocket proved to be a reliable partner, demonstrated high quality of service and execution of the tasks undertaken. We are satisfied with the results of the test, therefore we will follow the news that emerge from our Retail Rocket colleagues and continue to increase our sales.